You don't own your brand. Your customers and constituents do.
"Branding" is one of those overused and misunderstood terms. When an organization embarks on a "rebranding" that usually means it's changing its logo, colors and perhaps the tagline that comes after the name. Sometimes the whole point is just to freshen things up. But often, it's also an effort to change the way an organization is viewed.
While a company is almost wholly responsible for the way it's perceived in public, changing that perception is a long, hard process. Your brand is the shorthand manifestation of a larger story, told one transaction at a time, over many years, with customers, prospects, employees, contractors, salesmen and everybody else who experiences it in some small way.
In 2015, Time Warner Cable was America's most hated cable TV company, according to a CNBC report on the American Customer Satisfaction Index. It was tied statistically with Mediacom, a smaller competitor; and over the years it has traded places at the top (bottom?) of the list with Comcast – the industry's largest player.
In 2016, Time Warner Cable merged with Charter Communications (middle of the pack in customer satisfaction) and they rebranded as Spectrum.
Now? According to the latest American Customer Satisfaction Index, the Charter Communications half of Spectrum still stands in the middle and the Time Warner half still ranks among the most hated providers in one of the most hated industries – standing at third-worst in the 2017 survey.
Worst: Mediacom, followed by Xfinity — which is just Comcast rebranded.
The point? Changing your name and logo won't change your brand. Successful rebranding means changing what you do and who you are, and then giving everybody else some meaningful prompts to observe the change and buy into it.
For many companies, this is a natural progression. They improve processes, upgrade or broaden product lines, develop more effective ways of interacting with customers. Updating the visuals – the logo, colors, website, tagline, etc. – supports this by drawing attention to these positive changes and helping customers and prospects see them as part of a larger story.
The key is authenticity. You can't hide from your brand. You can't tell people you're something you aren't.
When you think of United Airlines, what comes to mind? For many people, it's bad press: Delayed flights, lost and damaged baggage, usurious fees, and videos of customers being berated and physically assaulted. It has earned that brand. So what would the reaction be if it tried to revive its old "Fly the friendly skies" campaign? Nobody would believe it; social media would make great sport of it.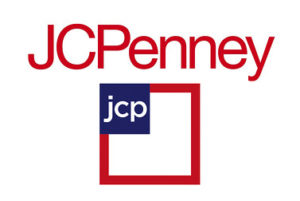 For decades, JC Penney propped up stagnant sales with coupons and gimmicks. It earned a brand identify as the place to layer one promotion on top of another to achieve impossible markdowns – never mind that the markdown may have been on an unrealistic suggested retail price. In 2011, under a new CEO,  the iconic retailer rebranded as JCP and did away with gimmicky sales and magical markdowns. Stores were remodeled as fashion centers offering "everyday low prices." The change didn't bring in many new customers, and existing customers started going elsewhere to hunt for deals. Same-store sales dropped 20 percent in just months. Forbes magazine declared it an epic fail. The company may never recover.
On the other hand, in 2014, the CVS drugstore chain confronted the fact that sale of tobacco products contradicted its "healthy" brand message as it worked to expand business far beyond the retail sector. So it dropped tobacco sales – a real change that did some shot-term damage to earnings but a world of good for its brand.
Which brings us back to the cable TV business.
After being crowned the most hated cable TV company in 2015, Time Warner provided this official statement: "We made significant investments to improve the reliability of our network during 2014 and, by many measures, we are delivering customers a better experience today." By many measures, perhaps, but not the right measures.
I was a longtime Time Warner customer and have never had an issue with its network reliability. But year after year, other reasons to stop doing business with them continued to pile up until I finally cut the cord. Not long ago, I had to interact with Spectrum on behalf of an elderly relative. Nothing has changed. Spectrum may be a new name for consumers, and the company's new marketing may promise a world of wonderment and pleasure, but dealing with customer service by phone and in person was the same old stick in the eye.
If your brand identity is tired and drab, by all means, freshen it up. But if you have a brand problem – that is, if your customers and prospects don't like you – the new paint job won't do much good. The people who really own your brand will see right through it.