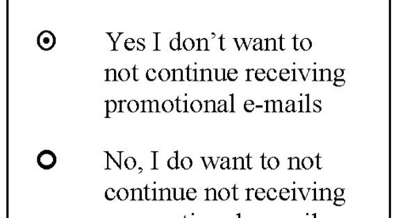 The simple unsubscribe function comes with a surprising number of variations. While federal anti-spam regulation requires an unsubscribe opportunity in all e-mail marketing messages, the law doesn't say you have to make it easy. And many marketers don't. Where is it all headed? Here's one possibility.
In my community in Cleveland's inner-ring eastern suburbs, Walmart just abandoned its old location and moved less than a mile away to a newer, gianter, superer Walmart. It has increased the size of its food section – making no secret of an ambition to take yet more business from the two independent grocers that still thrive here.
The character of my community is defined in large part by the independent merchants who operate here. Many of these small-business owners have made ...
Read More >